Our newly renovated Sheraton Fitness Center® is now open. Sheraton Suites Galleria - Atlanta invites you to come recharge in our state-of-the-art fitness center. We are providing guests with the tools and information they need to perform at a high level - no matter where their travels take them.
Our fitness center is available 24 hours/7 days a week, via key access, on a complimentary basis for all guests of the hotel that includes:
5 Treadmills
2 Life Cycles
1 Cable Motion Weight Station
2 Incline Benches
1 Set of free weights
3 Ellipticals
1 Power Plate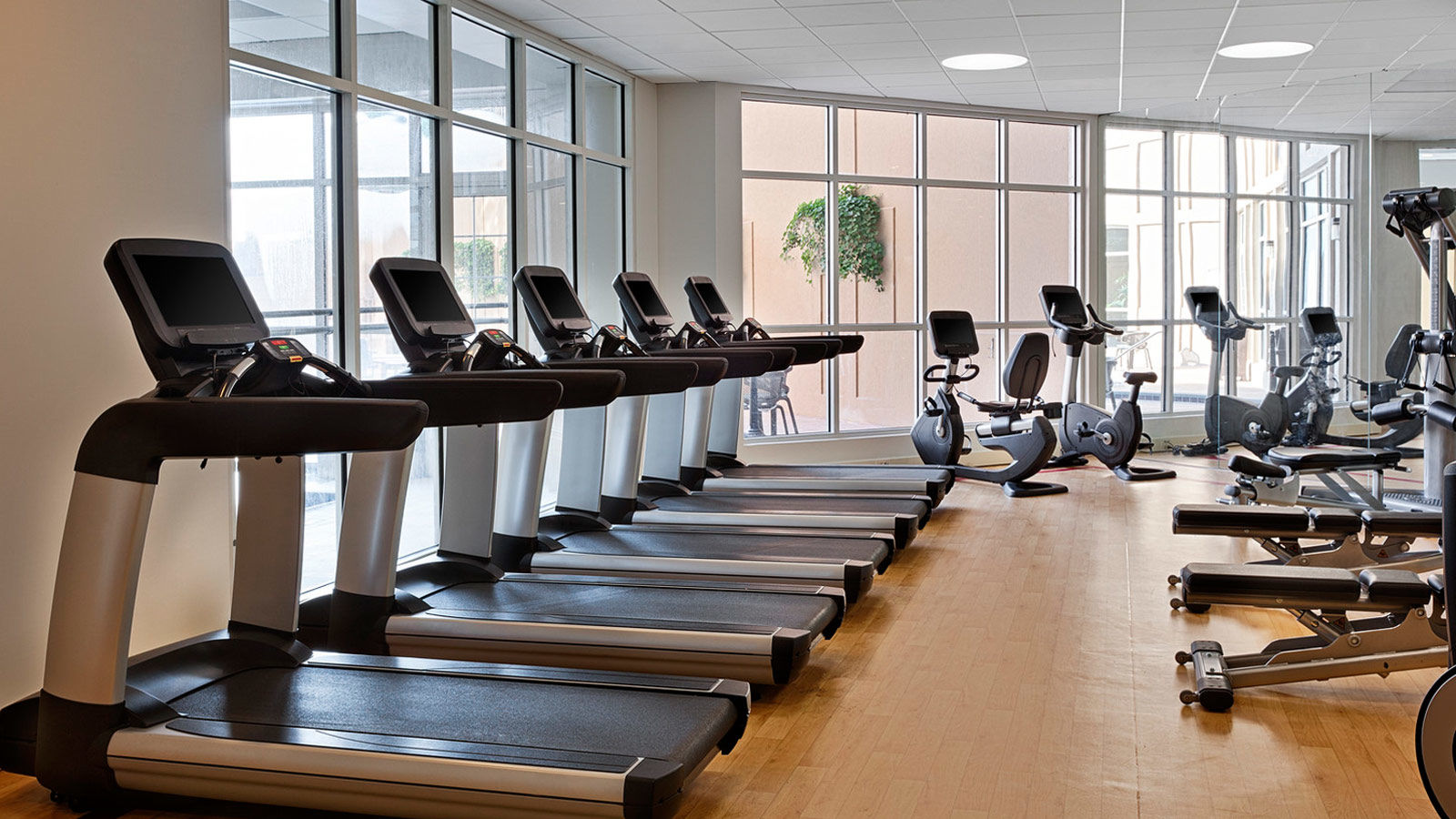 Sheraton Fitness
Sheraton Fitness Center is the perfect host to complement wellness goals like nutrition, movement, and recovery. Our fitness center invites guests to take part in state-of-the-art fitness equipment, specialized in-room and restaurant dining options, and a custom website with online fitness programs & more.

For more information on Sheraton Fitness, click here.